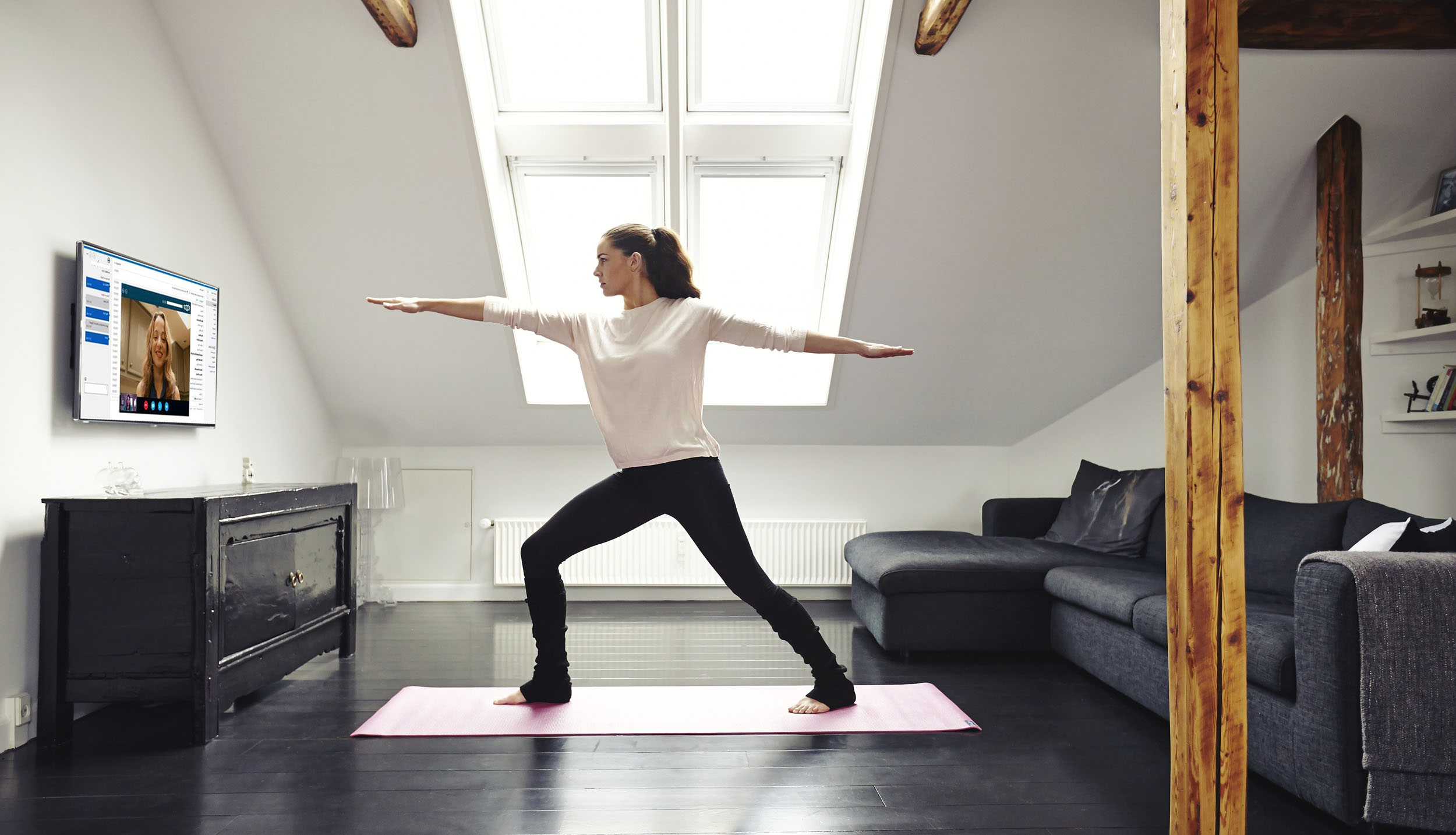 Yoga Wellbeing's private yoga sessions via Skype are proving more popular than our regular 1-2-1 sessions. There was a big demand from our clients to offer remote yoga sessions and we're finding that the flexibility (excuse the pun) is exactly what people need.
How does it work?
Yoga Wellbeing we lead you through a 1-2-1 session plan tailored to your needs.
We'll lead you through sequences by verbal cues and visually demonstrating the postures. It's proven just as effective as we re align and take you through the practice step by step. Physical asana, pranayama through to meditation we develop the practice through online yoga tuition.
We can trouble shoot specific issues you're having with certain postures and we'll show you modifications for your body.
We can take you through a basic yoga sequence so you will attend a yoga class with confidence.
If needed we can look at using props for safe alignment.
We can look at alternative options for yoga poses that you have had difficulty with.
You will be sent a personal plan for you to practice in your own time.
What you need?
• A computer, laptop, tablet with speakers and a microphone (usually built in)
• A webcam (a video camera compatible with your computer, often built in at the top of the screen)
• Skype or Facetime
One of our clients who travels the world saving one species at a time (she's a zoologist) loves the flexibility of being able to take her practice anywhere;
"I love Yoga Wellbeing's Skype sessions – completely hooked after the first session. I have some past sports injuries and know if I have a break in my yoga practice the whole of my body will suffer. Yoga on the go helps me keep my regular weekly slot with Laura. It's really helping me develop and strengthen my practice."
Joy Mendes
Another client is a mother of 5 children and loves the time saving aspect of remote yoga.
"I get to practice in my pyjamas after I have put the kids to bed and at the end of the session I can just walk up the stairs to bed. Perfect."
Carrie Davis