Yoga Wellbeing has been working with OM Magazine and The Yoga Show. We have 15 FREE tickets to give away. If you would like to know more just click here to visit Yoga Wellbeing's Facebook page.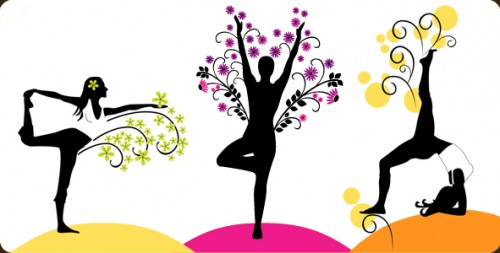 Here's a little bit more information on The Yoga Show 2010. It's being held at The London's Olympia, now in its seventh year, is a total Yoga experience under one roof. The show is on for three days and offers endless yoga fun for everyone.
The Yoga Show also features:
Free open classes
Sample a wide range of yoga and pilates. Open sessions are for all levels of experience including beginners, and are the ideal way to try something new. Sessions are held with some of the country's leading teachers and professional organisations.
Workshops
Take a longer class and experience the teaching styles of talented inspirational teachers. A chance to .try a different style of yoga including popular fusions influenced by yoga, pilates, dance and music.
Exhibition
Visit over 200 exhibition stands covering all aspects of Yoga, Pilates, Ayurveda and naturally healthy products. From mats to bolsters, bags & belts to holidays, teacher training and clothing.
Children's yoga
Let the kids have some fun in the Lion pose, all sessions are free of charge.