Studies have proven that people of all ages need at least sixty minutes a day of exercise for better health. It is essential, especially for ADHD children, to get exercise to run off their high amounts of energy. Without it, they cannot focus or process what they have learned. According to the article, "The Active Classroom", no recess for ADHD kids can lead to problems in the classroom.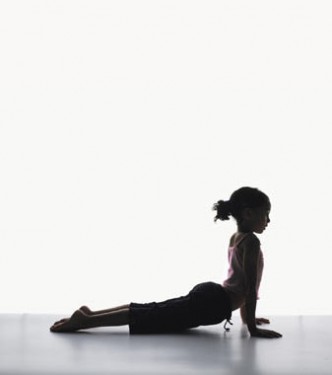 How Yoga Benefits ADHD
Positively, yoga can assist with the high energy by calming kids down. An estimated 2.5 children between the ages of 4 and 17 take a prescribed drug to treat the neurological disorder. With ever increasing concerns of long-term problems from these drugs, people are looking for a less extreme way to help cope with the symptoms. Researchers from Australia and Germany have found that boys ages 8 to 13 who practiced yoga at least once a week for five months were found to be less hyperactive. Yoga's forward bends, a pose that helps deepen and lengthen breath, is said to aid well in helping ADHD students concentrate.
Yoga, a 5000 year-old practice, has been known to calm children, reduce obesity, reduce discipline problems, decrease anger and panic, enhance imagination and academic performance. Additionally, common physical ailments such as pains of the stomach, back, and head, constipation, sinus issues, and colds have all been reduced by practicing yoga.