Laos is holds one of Southeast Asia's most untouched landscape, intact cultures and lovely people on earth. It's developing quickly but still has much of the tradition that has sadly disappeared elsewhere in the region. Village life is refreshingly simple and you could find yourself merging into the culture quite nicely. Then, of course, there is the historic royal city of Luang Prabang, where you will find plenty of things that will make you want to stay.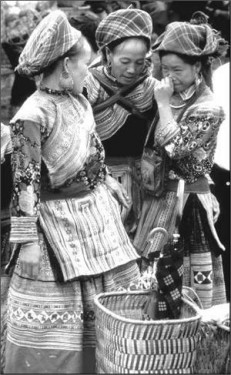 The forested mountains of Northern Laos, the gothic limestone karsts around the backpacker-haven Vang Vieng. The Lao wilderness is drawing travellers looking for nature. The adventourous souls out there will enjoy kayaking, rafting, rock-climbing and biking. It's the community-based trekking that is most popular because it combines spectacular natural attractions with the chance to experience the 'real Laos' with a village homestay – while spending your money where it's needed most.
There is a growing interest in Laos, but that just means there's plenty of roads off Rte 13 where you can make your own trail.  It's the same the world over the travelling here is the most important part of the process – the people you meet, pigs you share seats with, wrong turns you take and lào-láo you drink. Like most people after a while you will fall in love with it all.
Inspiration –
Cooking
Lao cooking courses are available in Luang Prabang and Vientiane.
Meditation
If you can speak Lao or Thai, or can arrange an interpreter, you may be able to study vipassana (insight meditation) at Wat Sok Pa Luang in Vientiane.