Dear Yogi's, today I'd like to share an experience that has reminded me of the importance of saving both time and space for yourself.  This may sound like a strange thing for a yoga teacher to say, but it is as true for me as it is anybody.  During my work week I am lucky to do a job I love, building a connection with each of my students, the sharing of vital energy.  However there comes a time when you just need to break away from city life and retreat. A number of my student and teacher friends had name-checked Kali Yoga recently saying that it had a reputation for being one of the best European yoga retreats.  I decided that this was just what I needed, so booked my tickets, grabbed a wee bag and made my way over to Malaga Airport.
The Location
Soon after turning up my fellow yogis and I are met by Sue, Kali Yoga's friendly driver who soon bundles us into the back of her car and whisks us away from Malaga into the rolling Andalusian landscape. The trip itself was long at one hour and a half, but the mood in the car was good and the views ever more lovely as we closed in on our destination. Nearly there, we wind our way down a rickety single lane road.  At the time I was wondering if the retreat would look as beautiful as it does on the website.  It did.  In fact sticking my neck out here I'd say it's even better!  When we got out we are welcomed with smiles all round and a delicious lunch outside on the terrace overlooking the Sierra Nevada Mountains. Sitting around the table we trade yoga stories and soak up the sunshine, our first yoga session begins early evening.
The Room
Before getting down to the Yoga Shala I am shown to my room for the next 3 nights.  It's small but perfectly formed with all the added extras that you need.  I have a cute bow to tie on my door if I don't want to be disturbed, and the walls are adorned with a mixture of beautiful art pieces – I feel at home straight away.  The rest of the property is equally welcoming with lovely rustic features from the original Finca.  Outside you have the stunning mountainous landscape with a welcoming hot tub and a swimming pool that was a tad too cold to allow for a November swim.
The Yoga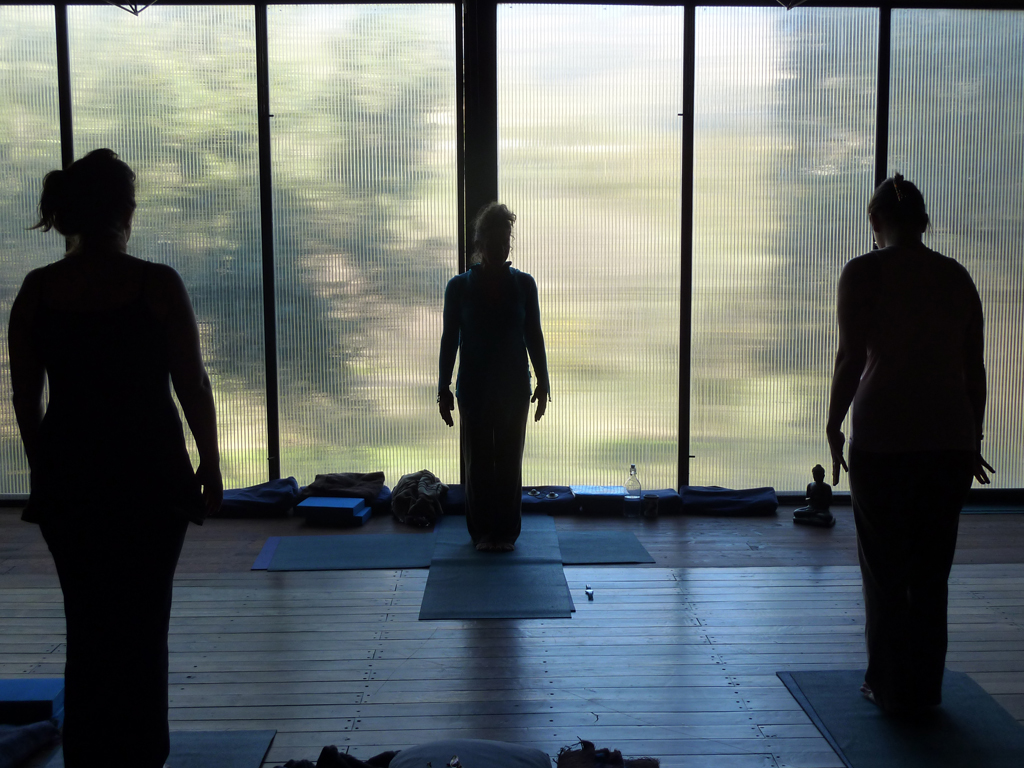 A few hours into my first evening and I already felt a long way from London, I could definitely get used to this!  The first yoga session of the retreat was a restorative one taught by the lovely Lelly, she tuned into our small group straight away and exuded a compassionate warm energy; this gentle start to our yoga experience set us up perfectly for the evening meal that followed.  Morning practices differed significantly, with far more focus on dynamic invigorating routines; these were more challenging physically, but we were always reminded to take things at our own pace.
The Food
The standard of food definitely matched the standard of the teaching, every pure veg dish bursting with colour.  Served around a large table meals had a real communal family feel, something welcome and familiar for me as this mirrored my experiences on retreat in India.  When it was not meal time, complementary fresh fruit and various drinks available to grab as and when, a generous and lovely touch.
Overall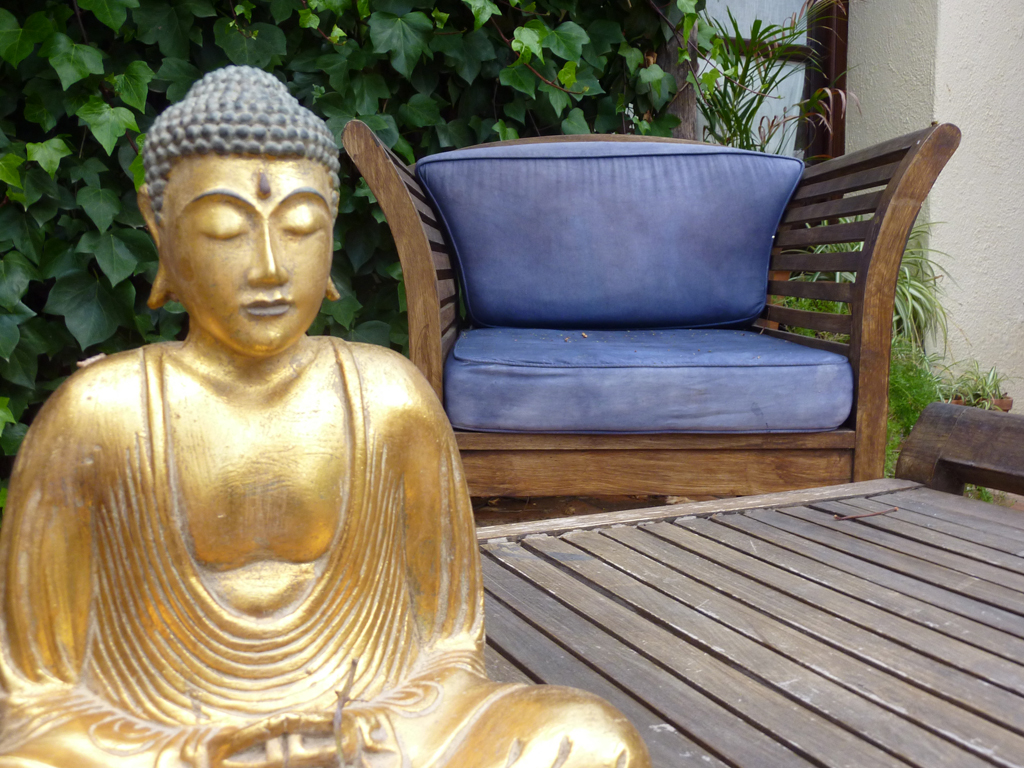 As already mentioned I was welcomed warm heatedly from the moment I arrived, this personal style of service continued throughout my stay at Kali Yoga.  Every morning we were awoken by the resident karma yogi ringing a bell outside our room, sure beats my alarm clock in London. There was always somebody checking in to see if I needed anything, I couldn't fault the care and attention given by all the Kali Yoga team.
In pure value for money terms I found it hard to fault the Kali Yoga experience, the food and accommodation were of a high standard and the standard of Yoga teaching was spot on.  The only thing I have slight doubts about was whether we should be calling experiences like this a retreat? I'm not sure the movies on tap helped!  Either way it was an energising experience. I returned to London feeling focused, shiny and new, just what I needed before Christmas.
To find out more about Kali Yoga please visit Kali Yoga's website or call 01373 814 663.