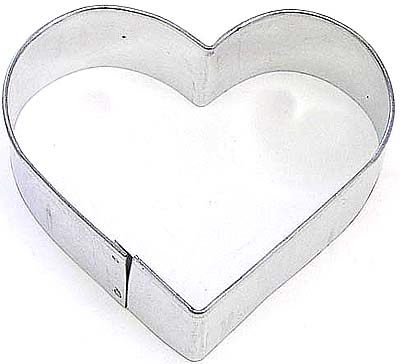 The Yoga Wellbeing team brought in a box of home-made vegan heart shaped shortbread for everyone in our first session today. We thought it was a lovely yogic sentiment and also they were very moreish. So we wanted to share with you all. Whether you're spending Valentines Day with a loved one, your animal friend, or yourself, exhale any anxiety away with a full breath and treat yourself to something special.
The recipe itself is a "veganized" version but if your not a vegan then you can always just use butter or normal margarine. Packed full of love and good feeling, these cookies are guaranteed to spark love at first bite. Enjoy! YW Team
Shortbread Heart Cookies
Makes 18 sandwich cookies
2 ½ cups all-purpose flour
1 cup agave nectar [H] /sugar [T]
½ teaspoon baking soda
1 cup vegan margarine
2 tablespoons water
1 teaspoon pure vanilla extract
1 jar raspberry jam
Preheat oven to 350 degrees F. Line 2 large baking sheets with parchment or silpat.
In a food processor, combine flour, sugar, and baking soda. Add margarine, water, and vanilla, and pulse until a soft dough-like consistency has formed.
Working with half of the dough at a time, place the dough between two large sheets of floured parchment paper. Roll dough out until it is ¼ inch thick. Gently peel off the top sheet of parchment paper. Using a 3-inch heart-shaped cookie cutter, cut out as many hearts as you can. On half of the hearts, use a mini 1 ½-inch heart-shaped cookie cutter to cut out a smaller heart from the centers. These will be the tops of your cookies that will have raspberry jam peeking through. You can combine any remaining scraps to roll and cut more cookies.
Place the hearts on the prepared baking sheets about ½ inch apart and bake for 10 to 12 minutes until just lightly golden. Let cool completely.
When cookies have cooled, lightly sift powdered sugar over the decorative tops and set aside. Spread 2 teaspoons jam on the bottoms of the remaining cookies, and sandwich with the powdered sugared tops.