Meditation is to be taught at a state school for the first time.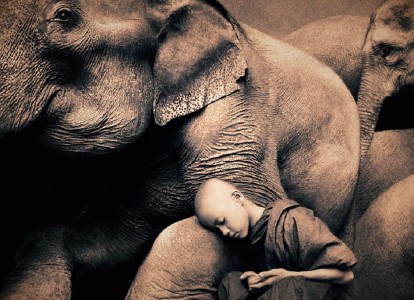 A private school run by followers of the Maharishi Mahesh Yogi – the spiritualist who taught The Beatles the technique – will transfer to the state sector in September. The Maharishi School in Ormskirk, Lancashire, will be part of the first batch of education secretary Michael Gove's free schools. Pupils – aged four to 16 – have transcendental meditation sessions every day. They sit quietly at their desks with their eyes closed twice a day for ten minutes at a time. Head Derek Cassells said: 'Meditation brings balance to the nervous system.'This leads to greater creativity, intelligence and harmony, and better behaviour.'
He added that the school would be run along traditional lines and pupils would study the same subjects as in other state schools.
He has also held meetings with the Department for Children, Schools and Families about sponsoring two new academies
Critics say some practitioners use transcendental meditation bring about relaxation.
Yoga Wellbeing would love to know – Do you think meditation will bring about balance for young people in state schools?