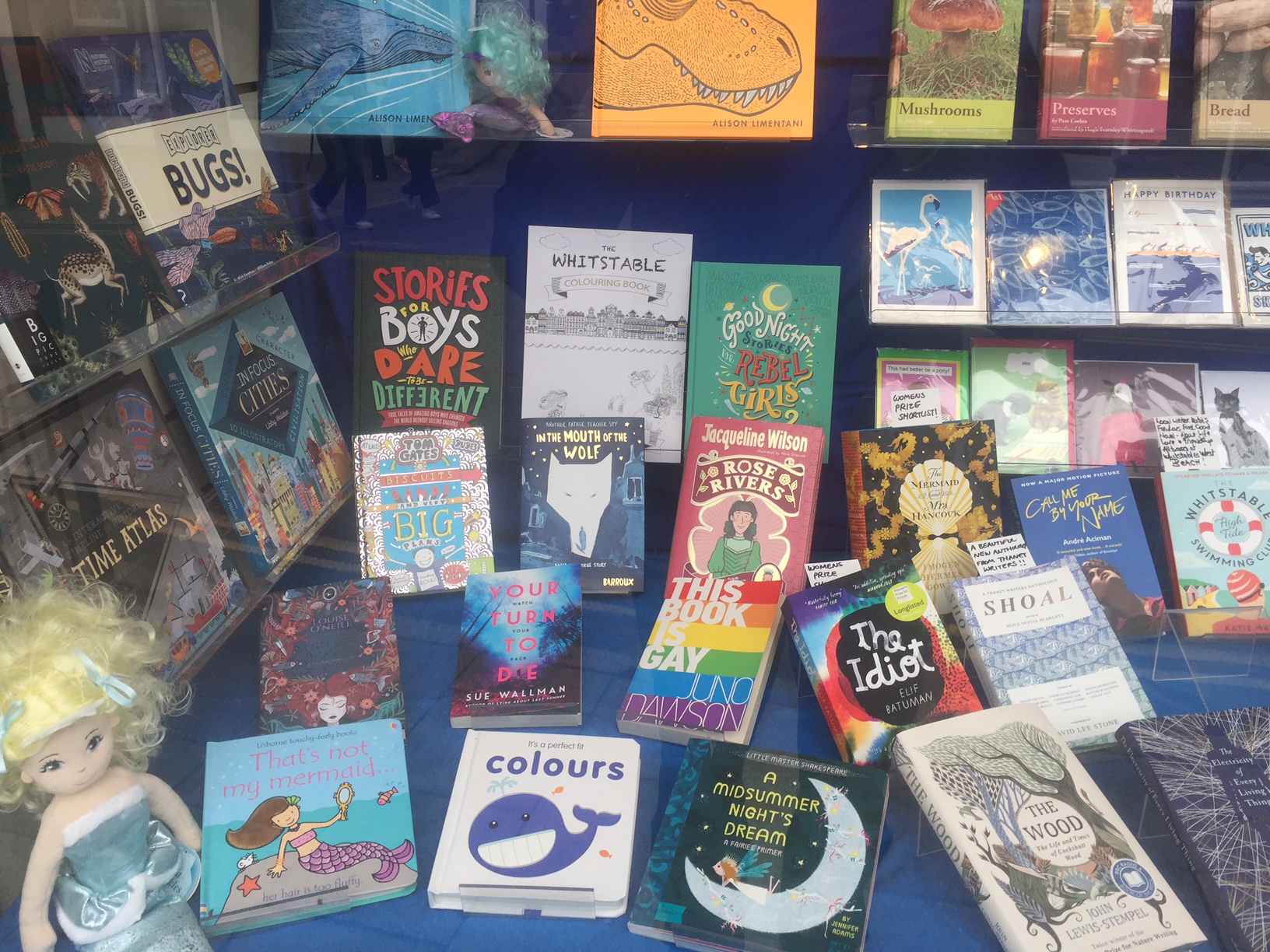 Hello everyone, I'm really excited to let you know that we've published our first book. It's big, bold and bound to get your creative juices flowing. It's the colourful Whitstable Colouring Book and is available now!!
Whitstabubble (as it's referred to by the locals) is well known for it's high street full of independent shops, seafood restaurants and micro pubs.  I moved here with my family for the stunning orange smartie sunsets, fresh North sea air and relaxed way of life.  Living here day to day deepens your connection to the sea, if your going out on the water everyday you become more aware of the tides and moment to moment changes. When I practiced my outdoor yoga I started to notice that more plastic was getting washed up on the shore. The local wildlife was effected and I couldn't stay in down dog for the rest of the day. However big or small a gesture I needed to do something about it.
The town is full of artists, musicians and other creatives… You don't have to try very hard to find a talented singer songwriter playing their music around town at the weekends, we also have a bunch of fantastic festivals to enjoy including the soon to start Whitstable Biennale a festival of art, performance, film and sound running from Saturday 2nd – Sunday 10th of June 2018.
To coincide with this years event I have launched The Whitstable Colouring Book!!
Art can be used as a tool, or at least a process to connect and maybe even understand our unconscious selves. I would love to see more kids doodling and colouring. As a trained art therapist and yoga teacher I have seen the positive impact this relaxing practice can have on the lives of both children and adults alike.
I created The Whitstable Colouring Book to create engaging graphic materials to support the work that I have created with my art therapy clients. I was surprised to find that nobody had put together a Whitstable colouring book. The five or six pages of marine animals I started out with, seemed to take on a life of there own and turned into eighty pages covering Whitstable landmarks, seaside myths and legends and sea creatures.
The Whitstable Colouring Book is printed on 100% recycled materials, retails for £10.00 and will be available to buy both online and from independent retailers during and after the Biennale. Budding artists and casual colouring fans are encouraged to learn more about the history of Whitstable, art therapy and ultimately yoga through the book. Ten percent of all proceeds generated from the sale of the book will be donated to Sea Shepherd UK.